This month we have the honor of being invited to share a meeting with the Broadcast Technology Society of the IEEE San Diego Chapter.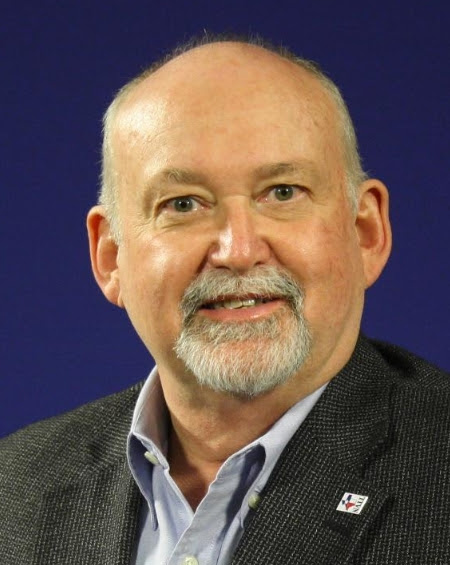 Wayne Pecena, the current President of the SBE and a talented teacher, will lead a session on networking for the broadcast plant.
This presentation will review IP networking fundamentals and underlying standards to focus on the implementation of Ethernet switching and IP routing. "When to route and when to switch?"–that is the question. Theoretical concepts will be presented with considerations for network performance, security, and management utilizing practical implementation examples in a broadcast plant IP network.
Join us and the IEEE on Wednesday, November 20, 2019 at Advanced Test Equipment Rentals, 10401 Roselle St., in Sorrento Valley, San Diego. Networking, food, and refreshments start at 5:30 PM. The presentation starts at 6:00 PM and is expected to last about 90 minutes. This is an evening meeting.
The meeting is free for SBE and IEEE members, $5 for non-members. Everyone is welcome.
RSVP to Murat Karsi, BTS San Diego Chapter Co-chair at mkarsi@ieee.org.
Directions to Get There
From North County: Take 5 SOUTH, just past Del Mar, stay in the right two lanes and take Local Bypass–Carmel Mountain Road. Stay right and exit Carmel Mountain Road. At bottom of exit go right. (Beware you can't turn right on a Red light). Go to Sorrento Valley Road and turn left. Drive about a mile to Sorrento Valley Blvd and go right over railroad tracks. Make an immediate left onto Roselle Street. Follow it through the curves to almost the end of the road. ATEC Corporate Center is on the left in a two-story Beige building.
From South County: Take 5 North to Sorrento Valley Road exit. At bottom of off-ramp, go right. You will be on Roselle Street. Stay on Roselle through the curves to almost the end of the road. ATEC Corporate Center is on the left in a two story Beige building.
ATEC Corporate Center special meetings are held in the very back of the building on the same side as ATEC Shipping & Receiving area. Drive into the parking lot, park in the back area near the dumpster. The entrance to the Training/Meeting room is up the double staircase (with plants, palm trees, etc.) enter the door on the right.
About Wayne Pecena
Wayne Pecena currently serves as President of the Society of Broadcast Engineers nationally, and chairs the SBE Education Committee. He's the Director of Engineering at Texas A&M University's KAMU-TV-FM facility, where he's worked for the past 46 years. KAMU distributes its services throughout Texas, so he knows a few things about IP and fiber distribution. He holds several SBE certifications, including CPBE, CBNE, AMD, DRE, and 8VSB. He's taught courses that help engineers obtain the Certified Broadcast Network Engineer.