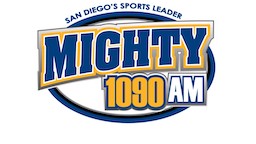 Broadcast Company of the Americas, operators of XEPRS-AM 1090, XHPRS-FM 105.7 "The Max", and XEPE-AM 1700 have formally shutdown their San Diego studio operations. Employees were told they needed to have their desks cleared, and all on-air and online broadcasts stopped.
CEO Jay Meyers told the San Diego Union-Tribune that "BCA was unable to come to an agreement the Mexican [station licensees] to continue broadcast operations. The company has been operating under lease deals that are not viable in the conditions that currently exist in the radio business, and attempts to find a suitable solution to fit today's economics ended without success. BCA has suffered through years of losses and is no longer able to continue to do so. Because the company leases its broadcast signals rather than owning them, a reorganization such as the ones done recently by iHeart and Cumulus was not an option.
"It has been our pleasure to serve the San Diego listening community over the years on our three broadcast signals."
Dean Imhof had been providing technical maintenance services for BCA. He continues working for Turning Point Ministry.
The closure of XEPRS-AM 1090 was just the latest in a series of withdrawals of the use of Mexican licenses to broadcast English-language programming targeted to USA audiences. XETV quit broadcasting CW network programs in May 2017. XHDTV discontinued broadcasting Fox's MyNetworkTV in September 2018. Licensee Jaime Bonilla cut off XHPRS-FM 105.7 and XEPE-AM 1700 in February 2019 after lease negotiations with BCA broke down.
Local Media San Diego LLC continues to operate XHITZ "Z90.3," XETRA-FM "91X," and XHRM-FM "Magic 92.5." as English-language, USA music outlets.