General Manager Chuck Dunning told a teary-eyed station staff Wednesday, January 25, that the San Diego's CW6 News Department would stop operations on March 31. Further, he said, they would end the CW affiliation and close the Kearny Mesa facility May 31 this year. At that time, XETV Tijuana will begin relaying Canal 9 from Mexico City.
Mexico's Televisa thus ends 64 continuous years of English language television service from its facilities in San Diego and Tijuana. It started as an accident of geography and physics. In the early 1950s, Los Angeles was allotted by the FCC channels 2, 4, 5, 7, 9, 11, and 13. Santa Barbara got channel 3, San Diego channels 8 and 10, leaving 6 and 12 for Tijuana by international agreement. UHF wasn't in play yet.
The Azcarraga family in Mexico City recognized the value of serving San Diego, and in 1953 began broadcasting in English from Tijuana. From 1956 till 1974, XETV was the San Diego region ABC Network affiliate. They would broadcast local daily news from their studio in Tijuana. The station became independent in 1974 when KCST, UHF channel 39 in San Diego successfully petitioned the FCC to wrest away XETV's affiliation with ABC. Then, in 1986, XETV affiliated with the new Fox TV network. That relationship lasted until Fox gave the affiliation to Tribune Corporation's KSWB-TV in 2008.
That's when the trouble began.
I had the good fortune of being the Director of Engineering for Bay City Television, the US arm of Televisa's XETV operations, from 2004 till 2010. We produced over 35 hours of news per week, plus San Diego Living. Bay City also ran the syndication media preparation, sales, programming, marketing, and accounting. RTSA in Tijuana operated Master Control and transmitted the signals, first on channel 6 analog, then on channel 23 digital, the first ATSC signal in Mexico, by the way. In 2006, a new Cox/Cablemàs high-speed data fiber line connected the San Diego and Tijuana facilities.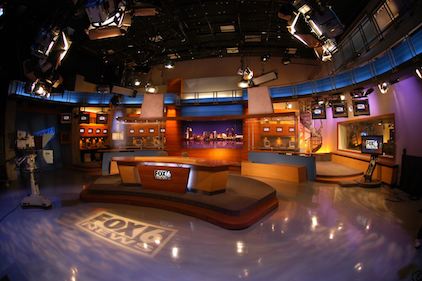 The Fox Network contract eventually required XETV to provide a full-service news service, so in 1999, they hired TV Magic to build a three-story state-of-the-art news production facility on Ronson Road in Kearny Mesa. News Director Al Pando brought an aggressive new production aesthetic full of graphics, audio transitions, in-your-face video to the living room, building a desired younger viewer profile over time. Network and metro O & O stations in Los Angeles and New York often picked off the station's creative young technical directors and producers.
At their peak in the mid-2000's with the Super Bowl and a winning newscast, the station became one of the top billers in San Diego. But when Tribune took the Fox affiliation, the bottom fell out. Without the draw of Fox and Fox Sports, commercials couldn't support the expenses of a full newsroom. Audiences for the old syndication champions, The Simpsons and Seinfeld, decayed while fees stayed high.
Broadcasting itself changed. Stations that once garnered 20% of the viewing audience on a decent evening are now lucky to get 3 to 4% due to the number of choices in how we spend our leisure time. The days when ADI 28, San Diego, could support six TV news operations have likely passed for good.
The warmth and mutual trust between the USA and Mexico operation ebbed and flowed through the years. In earlier times, films and on-air talent crossed the border southward daily to feed the TV operations and short newscasts. During the golden mid-2000's, our continuous intercom, bi-directional video, data, and phone circuits meant we were linked as if across the hallway.
The Tijuana facility shows well with its spotless marble floors, stainless steel and glass console, solid-state transmitters, and twin 500-foot self-supporting towers outside. Our meetings in Tijuana, led by our Director Salvador Hernandez Vega, frequently ended in a flurry of seafood, tequila, and big hugs.
KFMB is preparing to assume the CW affiliation starting June 1, 2017. At that time, except for a bookkeeper and perhaps someone to manage the liquidation, Bay City Television will close its doors for good.