By now, you've likely heard about the audio-over-IP protocol called Dante. It's low-latency so that you can use it with live audio, and can pass through most data switches. Many of the largest broadcast suppliers have adopted it. RTS, the intercom company that has been around since the 1970s, will come to town and explain why their latest generation of products is knee-deep into Dante.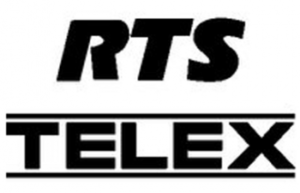 They can answer a few questions you might have:
What data rates are used?
What is the packet structure?
Does it play well in my network?
How many audio channels can fit at a time?
What is its latency? Will my air staff hear an echo?
When should I favor analog audio, if at all?
Are there phone apps that work with intercom systems now?
Jeff Shorsher of RTS/Telex will sort out these topics and more in a meeting Wednesday, May 18 at 12 noon at KFMB Stations, 7677 Engineer Road in Kearny Mesa. Join us for a lunch provided by RTS, then a general meeting and presentation. Members and guests are all welcome.
About the Presenters
Jeff Shorsher is new to RTS, but has a long history in broadcast engineering, most recently as sales representative for Commscope. He worked as engineer at KTTY (now Fox 5), Paramount Pictures, and National Mobile Television. He has math and computer science degrees from UCSD and broadcast engineering training from Palomar College.
Calvin Ogawa has served as Field Support Engineer for RTS since 2011, but has served many broadcast engineering roles in southern California, including those for Fox Sports West, ABC Network News, Paramount Studios, KCET-TV, and NPR.