Dr. Richard Chernock, chief science officer at Triveni Digital, will present ATSC 3.0 on Thursday, February 19 at 11:00 AM PST. This SBE webinar will provide an overview of the status of the ATSC 3.0 activity from a technical point of view as well as the anticipated time schedule.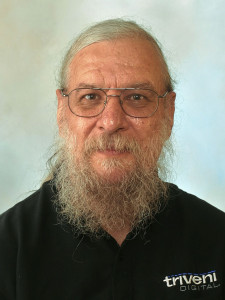 Richard Chernock
ATSC 3.0 is a suite of new standards and practices for the next generation of broadcast television – a system that will provide even more services to viewers, but will also require a clean break from the technologies of earlier-generation DTV systems.
The system requirements include a call for a flexible and more efficient physical layer, mobility, Ultra-High Definition (UHD) images, new solutions for audio, incorporation of new user technologies such as second screen, and incorporation of broadband connectivity. ATSC 3.0 represents a cooperative effort between all segments of the industry and many parts of the world.
Dr. Chernock is active in ATSC standards committees, particularly in the areas of future DTV, monitoring, metadata, and data broadcast. He is chairman of the ATSC Technology Group on ATSC 3.0 (TG3) and chairs the AHG on service delivery and synchronization for ATSC 3.0. He was previously chairman of the ATSC Technology and Standards Group (TG1). In his role with Triveni Digital, Dr. Chernock is developing strategic directions for monitoring, content distribution and metadata management for emerging digital television systems and infrastructures.
Signup
Cost for the webinar is $49 for members of the SBE. The fee for non-members is $80. Register online or call the SBE national office at 317-846-9000.
Completion of this webinar qualifies for one credit, identified under Category I of the Recertification Schedule for SBE Certifications.